VR/3D Tours
---

Introducing House In Motion Tours:
Our immersive 360 & Virtual Reality tours transport you into properties and let you explore like never before - anytime, anywhere, and as often as you'd like.
For our Sellers, we expose your property to more potential buyers and clients in the most engaging way possible; elevating you above the competition, and making your property stand out in a powerfully modern way. Likewise, our Buyers can tour homes faster and more accurately than ever before; saving tons of time, money, and hassle over traditional methods.
We have created an elegant solution that allows our clients to preview homes as if they were really there, allowing them to narrow down the properties to see in person that do actually meet their taste and criteria. Our modern approach to Real Estate provides one of the most unique, enjoyable, and flat-out FUN experiences available in the industry.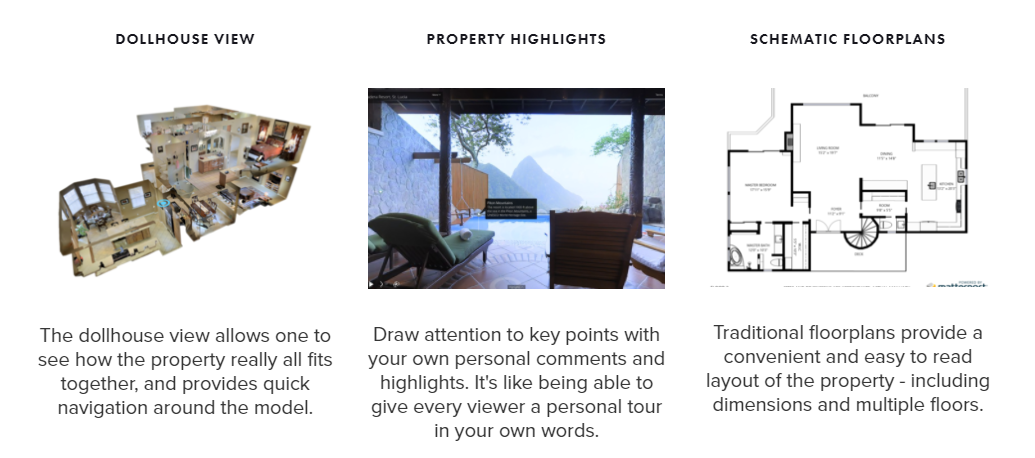 Check out some samples below, and begin your virtual search with the most accurate listing data on the market today.
Vacation and Rental Properties
Set your rentals apart from the competition with the most immersive content marketing available today. 3D virtual tours allow anyone to experience your community and amenities themselves in a far more appealing manner. This translates to more informed and more qualified prospects for your property.
Construction and Architecture
Collaborate and review projects in a whole new way. Save time and shed the limitations of 2D photography with presentations that convey a real sense of space and depth.
Commercial Real Estate and Business
Have you been looking for the perfect way to stand out from your competition? Our 3D showcases can help you draw more traffic in your marketing, and build a buzz around your business.
Web and Mobile Ready
Easily embed your tour on social media or your website. No need for any special software or additional downloads - just click and play from your browser or mobile device.
Virtual Reality and Beyond
Our 3D captures can be imported to today's VR headsets for an incredibly immersive experience. We even provide our clients with the necessary hardware to take full advantage of our VR services. There are some very exciting applications and possibilities on the horizon, and Team House in Motion is at the forefront of this technology.
The House in Motion team is happy to provide FREE tours for all of our clients. VR Goggles included, but not required.